Whether you're ready to embark on a career path or looking to delve deeper into your passion, there's no better time than now to enroll in classes that will strengthen your skill set and give you the confidence you deserve.
If you've been searching for "adult education near me," look to Broward Community Schools. We are always expanding our course offerings. Explore some of our newer courses and online classes today!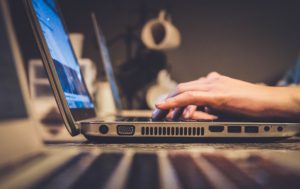 New Courses at Broward Community Schools
From writing to trades and beyond, you will find many course options available in our online catalog of classes.
Computer Applications: There are certain applications that must be mastered to be successful in your career. Our Microsoft Excel and Project 2019 or Access 2019 Suites will teach you the basic fundamentals of these programs and help you become an intermediate user. Quickbooks Online with Microsoft Excel 2019 will help students that deal with larger financial data sets seamlessly manage and update information with these programs.
Writing: Mastering technical writing can be a key skill in the manufacturing, medical, and research arenas. Our Technical Writing Suite will teach the fundamentals of formatting, publishing, and writing.
Health: If you love animals and are interested in working with them, our Veterinary Assistant Series is taught by a practicing veterinarian. They will give you the information you will need to work in such an environment. For those considering becoming a Clinical Medical Assistant, explore the duties online such as medical record management and enhancing the patient experience.
About Broward Community Schools
These are just a few of our newer options. In addition to classes for specific career paths, we also offer ESOL, GED, adult high school diploma, and family literacy courses. We meet the needs and busy schedules of our students with 17 community schools, 20 off-site locations, and various time offerings. Enrolling is easy! Once you have found the course that aligns with your goals, just hit "Add to Cart."
We hope to see you at Broward Community Schools very soon. For more information on our exciting courses or schools in Fort Lauderdale, give us a call today.