Are you ready to complete your high school education and pursue your dream career? Begin the journey at Broward Community Schools with our Adult High School Diploma Program.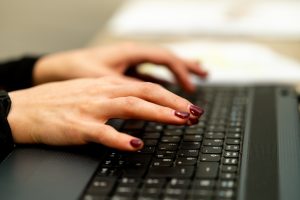 Our adult education and GED Broward County classes are offered at various locations for your convenience, including Oakland Park and Coral Springs. They are designed to prepare you for the next big step in your life. Discover the benefits of our program and how you can enroll today.
Adult High School Diploma Program
Our Adult High School Diploma Program enables adult students to close one chapter of their life so they may begin the next – a job they love or attending a university. Our program is designed to meet the educational needs of adults in an environment that is fully student-centered and is taught by experienced Broward educators that have focused their career on adult learners.
In combination with in-class sessions, students have 24/7 access to specific subjects of focus through intuitive software. When it comes time to graduate, a GPA of 2.0 on a 4.0 scale plus a passing grade on the Florida Comprehensive Assessment Test (FCAT) are required.
Enrolling in Our Program
To enroll in the Adult High School Diploma Program, all you have to do is visit any of the participating locations during the registration hours. Our guidance counselors will share the ins and outs of the program, as well as create a path that will lead you toward your end goal.
You must be 16 years old and have proof that you have officially withdrawn from the high school you were attending. The cost to attend is $30 per semester with a $20 Student Activity Fee, which is charged one time per person, per school year.
Our Schools
Broward Community Schools offer many opportunities to support the lifelong goals of students. Our classes are offered in the morning, afternoon, and evening at 17 community schools, as well as 20 off-site locations. In addition to GED and high school diploma options, family literacy and ESOL programs are available.
We are looking forward to being a key part in your education. Get started at Broward Community Schools today!