Computer and IT Courses
Interested in a career in the technology field? Perhaps you'd just like to expand your knowledge for your current interests or just to keep up in the ever-changing world. If that's the case, our computer classes at Broward Community Schools are just what you need to get you there.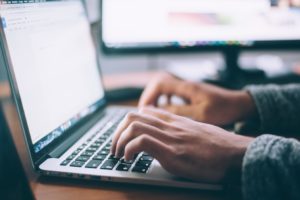 Microsoft Office I
Microsoft Office is a suite of Microsoft products that help you do all sorts of things on your computer including creating a resume, spreadsheets, flyers, and more. In this course, a highly qualified instructor will help you navigate through the functions of Microsoft Word and Microsoft Excel. This class is offered over eight courses on Tuesday evenings at Piper Community School in Sunrise, FL.
Microsoft Office II
Expand your knowledge in Microsoft Office II. This class helps further improve your skills in Microsoft Word and Microsoft Excel. It also introduces Microsoft PowerPoint to help you learn how to build your own presentations. The class culminates with a project utilizing all three programs to help develop your mastery of the programs. This class is offered for eight sessions on Wednesday evenings at Piper Community School.
Photoshop
Adobe Photoshop is a program that allows you to edit photos and create digital art. This course will help you learn to utilize the graphic design software including altering your photos by cropping and adjusting them. You'll also learn to retouch photos and even remove objects. This class is offered over eight sessions at Northeast Community School in Oakland Park, FL, on Wednesday evenings.
Website Design
Needing your own website for a new business, project, or to build a portfolio? Then, this class is for you. In our website design course, you'll learn how to build your own website with graphics and design elements to help you build a professional presence on the Internet. This class is offered over eight courses. It takes place on Monday evenings at Northeast Community School.
Ready to let our community courses in Fort Lauderdale, FL take your computer skills to the next level? Reach out to us today to get started.
Computer and Information Technology FAQs
What is information technology?
Information Technology (IT) is the use of digital systems, software, and technology to process, manage, store, and transmit information. It encompasses a wide range of technologies and practices, including computer hardware, software, networks, the internet, and telecommunications, and is used across various industries and applications.
How to learn Microsoft Office
To learn Microsoft Office, identify which applications you want to learn such as Word, Excel or PowerPoint. Find online tutorials or take a course through a local community school. Practice by creating documents, spreadsheets, and presentation. Explore and experiment with features to improve your proficiency.
What is web design?
Web design refers to the process of creating and designing websites, including the layout, visual elements, and user experience. It involves various disciplines, such as graphic design, user interface design, and web development, and is used to create aesthetically pleasing and functional websites that are accessible to users on the internet.