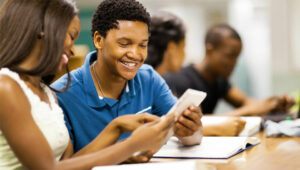 We offer a variety of classes here at Broward Community Schools, including a literacy program that the entire family can enjoy. Whether you're hoping to help your children improve their grades or you need to work on some adult lit skills of your own, this program can help.
Here are some of the top benefits of enrolling.
Improve Your Own Skills
The family literacy program isn't just focused on children. It can also help adults improve their reading, writing, and grammatical skills. These classes can be especially beneficial for people who learned English as a second or even as a third language.
After a while, those improved literacy skills will start to show. You might notice that dealing with certain things out in the world is now easier, like something as small as communicating effectively in the workplace. Good literacy skills can benefit you in all facets of life.
Family Time
Life gets busy, so any opportunity to spend more time together as a family can be a great thing. Our family literacy classes allow you to spend more time with your children as you watch their skills improve and their grades rise in school.
Learn More About Our Other Classes
You might also get the chance to learn more about our other class offerings when you take part in our family literacy program. Whether you're looking for a new hobby to learn, like photography, or you're thinking about altering your career path and need to explore education options, our schools might offer just what you need. We even offer online classes, which can offer the flexibility that working parents require.
If you want to learn more about our family literacy programs or any of our other education options, visit our website. We'll help you expand your mind and improve your skills!