We offer lifelong learning at Broward Community Schools that can help put on the right track to the future you've always wanted. Dreamed of a career in accounting? Or, perhaps you're looking at starting your own business? Our accounting courses can help you get the skills you need.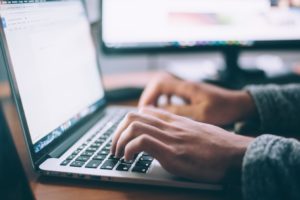 Accounting Fundamentals
In Accounting Fundamentals, you will get hands-on experience in accounts receivable, accounts payable, and payroll procedures. You'll also cover writing checks, preparing income statements, and closing out fiscal periods. This is also a beneficial account for business owners looking to get a better grasp of their finances. There are 24 hours in the instructor-led course, offered over six weeks. You can also opt to take a self-paced course that takes place over three months. Start anytime!
Accounting Fundamentals II
Expand your skills in Accounting Fundamentals II. This class covers the basics of corporate accounting, an underrepresented field. You'll learn about uncollectible accounts receivable, plant assets, dividends, corporate financial reports, and more. This is also a course that has 24 hours, offered over six weeks. You can choose to take this class as a self-paced course as well.
Accounting with QuickBooks Online Suite
This course is a combination of Accounting Fundamentals, Accounting Fundamentals II, and QuickBooks Online. The QuickBooks Online course teaches you how to utilize QuickBooks for your business financials. You will learn how to create invoices, receipts, statements, and more intermediate-level features. Accounting with QuickBooks Online Suite is an instructor-led course with 96 hours.
Financial Analyst Suite
The Financial Analyst Suite combines Accounting Fundamentals and Accounting Fundamentals II, as well as Mastery of Business Fundamentals and Introduction to Business Analysis. This course helps you master the skills needed for strategic planning, management, and finance by gaining hands-on experience. You'll also learn how to confidently make business decisions. This is a beneficial course for accounting professionals and business owners alike. This is also a 96-hour instructor-led course.
These are just a few of the accounting courses we have available. If you're interested in expanding your knowledge or pursuing an accounting career, we can help. Reach out to our team to get registered today!