If you have a hobby that you've mastered and are ready to turn it into a profitable career, look to Broward Community Schools for expert guidance. We offer an array of business classes, taught by experienced instructors, that hold the keys to success and will prepare you for any challenges you may encounter. To align with your busy schedule, we have both in-person and online classes at our schools in Fort Lauderdale.
Start Your Own Business Classes
Make your dream job become your real job by enrolling in classes that teach you how to run a business in your particular field of interest. Since every industry has unique needs, we have created classes to hone in on your desired profession. Discover them today!
Start Your Own Small Business: This course is designed to give students an idea of what it takes to run a small business, including the traditional and non-traditional financing options, policy information, and time management requirements.
Start Your Own Arts and Crafts Business: Your talent shouldn't go unnoticed or unpaid. Our Start Your Own Arts and Crafts Business course will teach you how to create a business identity and market your creations in a unique way.
Starting a Consulting Practice: If you have a skill or knowledge that could help others, why not start your own business? In this course, you will learn how to start up a business, develop a business plan, market yourself, and navigate finances.
These are just a few of our available options that can prepare you for business ownership. In addition to kickstarting your business, you will need to have a firm grasp on the technology that is necessary for running it.
Our Excel classes in Broward County, along with other computer application classes, will be very helpful in navigating this area of business ownership. Our sales and marketing classes will ensure you get your business noticed and rise above the competition.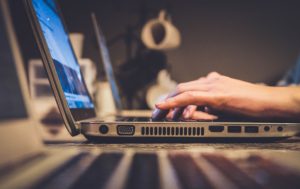 How to Enroll at Broward Community Schools
Signing up for your class of choice is simple. All you need to do is visit our website, find the course, and click "Add to Cart." In the cart, you will have a variety of start dates and times to choose from. Most of our online classes are self-paced and will allow you to choose when you participate.
Begin working toward your goal of becoming an entrepreneur by signing up for Broward Community Schools courses today!