If you're considering law school and a career in law, the LSAT Preparation – Part 1 course at Broward Community Schools is for you. As the first part of a two-part LSAT preparation track, this comprehensive course covers everything the prospective law student needs to know about the LSAT.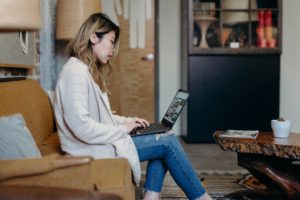 Course Overview
No matter what type of law you envision practicing or what law school you'd like to attend, our courses in LSAT preparation near Fort Lauderdale, FL are essential for learning the tips and tricks to acing the all-important LSAT and thriving during your time in law school.
LSAT Preparation – Part 1 provides a thorough overview of law school entrance procedures and imparts several law school "survival techniques". We'll also discuss what you can expect from a career in law, and the steps you should take to ensure your career is a rewarding one.
Moreover, these law courses in Broward County, FL place special emphasis on mastering the analytical reasoning questions and the writing sample that comprise the admissions process.
Syllabus
Like all of the community courses near Miami, FL offered at Broward Community Schools, the syllabus for LSAT Preparation – Part 1 is equal parts challenging and engaging. There are 12 lessons in all, each one designed to provide you with critical strategies needed to succeed on the LSAT and in law school.
Taking the LSAT is the first of many steps towards a career in law. That is why Lesson One of this course starts with an overview of what a career in law actually looks like and the opportunities that await law students in the 21st century. By the time you reach Lesson 12, you'll have taken practice tests and learned the skills necessary to organize and complete the writing component of the exam.
Contact Broward Community Schools for More Information
Ready to ace your LSAT and kick off the legal career you've always dreamed of? Enroll today in the LSAT Preparation – Part 1 Course. For an affordable price you'll receive first-class virtual LSAT training taught entirely online. Contact Broward County Adult Education serving Miami, FL for questions and further information.