If you're interested in furthering your education and looking for adult schools near me, check out Broward Community Schools. Our campus of schools serves the entire Broward County area, including Fort Lauderdale, FL, and other surrounding cities. Whether you're looking to earn your GED or take a few courses to advance in your career field, we're here to help.
Why Choose Broward Community Schools
When it comes to expanding your education and taking on college courses as a non-traditional student, many individuals are overcome with both excitement and stress. Choosing a college that offers everything you need at an affordable price can seem impossible. Thankfully, Broward Community Schools has a friendly staff and a helpful website to make the transition process as smooth as possible.
Our institution has classes tailor-made to fit your busy schedule and educational needs. We also offer classes throughout the Fort Lauderdale, FL area, with 20 off-site locations in addition to our 17 community schools. If an in-person class schedule does not work for you, no problem! You can choose from our expansive list of online classes in Florida.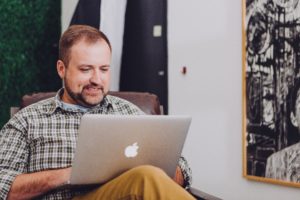 Educational Courses and Programs That We Offer
Once you have chosen our school from the many adult schools near me, it is time to figure out which courses and programs of study make the most sense for your goals. If you are still trying to earn your high school diploma, our GED class is the perfect course for you. Our knowledgeable instructors will work with you one-on-one to prepare for you the GED exam.
For those looking to expand their career options or advance within their career field, we have plenty of courses for you to choose from. Our sales and marketing classes are ideal for current entrepreneurs or those looking to start their own business. These courses will help prepare you for the competitive and fast-paced world of running a business.
If instead, you want to do a better job within your current role as a leader or manager, take a look at our project management classes. These classes will improve your interpersonal relationships with your co-workers and teach you how to successfully lead as well as manage a team at work.
When you are ready to further your education, contact Broward Community Schools. We serve the entire Broward County area, including the towns of Davie and Hollywood, FL. Visit our website for more details and to sign up for classes.