When you're looking to hone your skills in English, Broward County Community Schools have a huge range of options out there. Whether you're looking to learn or teach English class, whether it's your first, second, or third language, you can learn from the comfort of your own home! So today, we're talking about what you can do with your education at Broward without putting on your shoes.
Why Work Online?
To put it simply, an online course offers the same educational experience as our in-person classes, but online. We offer both instructor-led and independent options as well, meaning that you can be completely on your own or run through the experience by one of our expert teachers via online message boards and an online curriculum. The best online classes Florida has to offer are here at Broward Community College because our focus is on your success.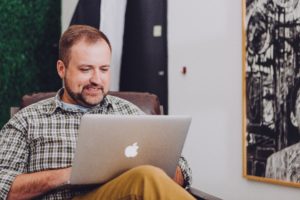 Online English Classes at Broward
The English language is a fascinating subject, and Broward runs the gamut on how people experience it. We offer a wide variety of ESL reading and training courses, as well as college test prep courses like the SAT and TEAS exams, which have English mastery sections.
There are even classes designed around refining skills in English, like grammar, that you feel might have decayed over time. Classes like that are also indispensable when it comes to our teacher-oriented English classes, where you can learn Common Core standards for teaching elementary school English. Closely related to these fields are our Writing and Editing classes, which help you learn the fundamentals of good storytelling and crafting a narrative, as well as providing you the tools to hone and improve your craft. The sky's the limit when you go online with Broward!
Try them Today!
Check out our online classes via our online catalog to see what classes catch your eye and dive right in! There's so much to learn and grow from, and it's only one language – imagine what you can do with two (for which we have several other options, by the way)!
Advantages of Online Courses:

Wide Variety of Classes
No Commute Necessary
Affordable Course Costs
Learn at Your Own Pace

Types of Online Courses:

Instructor-Led
Self-Paced
Bundle (Multiple Classes taken in sequence)
Suite (Multiple Classes taken at once)