Studying ESOL, or English for Speakers of Other Languages, is an excellent way to further your career and expand your community. Our Broward Community Schools are dedicated to helping you access the tools you need to work in an industry you love. Starting or continuing your ESOL training is easy, with help from Broward Community Schools.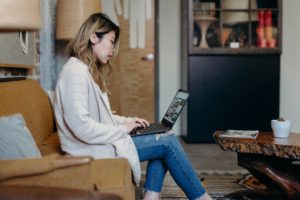 Strategies for ESOL
 Here at Broward Community Schools, we're dedicated to providing you with the resources and education that will support you every step of the way, whether you're starting a new career or taking your current job to the next level.
Here are a few steps and strategies for studying ESOL:
Keep a Journal: Using the words you learn can help to reinforce their meanings and expand both your speaking and writing skills.
Have Regular Conversations: Speaking with native English speakers can help you learn colloquialisms, idioms, and phrases. It's also great practice!
Read in English: Reading English also helps to expand your vocabulary so you can learn new phrases and terms.
You can also pair your ESOL education with courses that interest you, to learn new topics and practice your growing English skills.
Why Take ESOL at Broward Community Schools?
 There are lots of reasons to make Broward Community Schools your first stop for ESOL courses and English language support.
To start, we have a wide selection of locations, from Piper Community School to Nova Community School, with 17 schools and 20 off-site locations. We have classes scheduled for morning, afternoon, and evening, so you can access our ESOL courses in a way that fits your lifestyle.
We also make education affordable. Before you enroll into an ESOL, you'll need to pay a $15 for a placement test and then it's only $50 for the class and a student ID.
Our adult education programs are expansive and designed to support you at every step of your education and career. In addition to ESOL, we offer General Education Development courses, adult reading and family literacy, high school diploma support, and more.
When you're ready to move onto career training and further education courses, we offer the job support that can help every step of the way, from interview training to local job board access.
When you're ready to begin or continue ESOL, turn to one of our many Florida locations. Speak with our registration and admissions team to get started today.