A Broward education offers you the chance to explore a world of opportunity, from learning a new language to earning your GED. At Broward Community Schools, we are dedicated to providing our diverse community of learners with lifelong learning opportunities. Whether you want to jump-start your career or explore a new hobby, a Broward education can give you the skills you need.
Diverse Variety of Classes
We offer hundreds of classes that will improve your professional career and enrich your personal growth. If you are considering improving your business skills, we have numerous courses that can help you build a path for success. Our business classes include accounting courses, computer skills for the workplace, effective business writing, project management classes, computer programming, SEO courses, and much more.
We can also help you prepare for important exams. We have courses that will help you prepare for the GRE, LSAT preparation courses, GMAT preparation, and college test prep. There are also courses available that help you prepare for certification exams, such as the Project Manager Professional certification and the CompTIA A+ certification.
In addition to our business and professional classes, we offer courses that can help you learn a new skill. For example, you can learn a new language, discover photography, or take a cooking class. Your next learning opportunity is just a click away!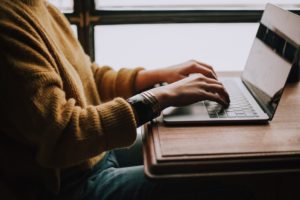 Online Classes
Learn at your own pace with our Broward education online classes. We have hundreds of classes that allow the convenience of learning around your schedule. All you need for most classes is a computer and an internet connection. You can choose between instructor-led or self-paced courses.
Getting Started
If you are ready to start your Broward education, please visit our website to request more information, give us a call, or stop in and visit one of our 17 community schools. We are proud to offer the Broward, FL area with courses that can improve their personal and professional lives all at an affordable price.
We look forward to welcoming you soon to Broward Community Schools.