We offer plenty of education options at our network of schools, including Adult Basic Education. This curriculum, commonly referred to simply as ABE, is designed to teach adults the essential skills that they need to succeed in the real world.
Here's what you need to know about the ABE program at Broward Community Schools.
What's Taught in Adult Basic Education
Adult Basic Education doesn't focus on just one specific subject or a selection of skills that would be relevant to a particular career path. Instead, these courses are designed to help adults who are performing at the eighth-grade level or below. These programs focus on skills that can help someone form a general base of knowledge and pursue additional educational opportunities.
Adult Basic Education focuses on what some would consider to be the basics. You'll learn about mathematics and language arts. Reading courses are generally a part of the curriculum as well. An education that focuses on these subjects helps someone become a better citizen, a better worker, and a more well-rounded person.
You need to have a working knowledge of all of these subjects to make significant progress in life. If you're looking for a new career and want to succeed, completing an Adult Basic Education is a necessity. Then, once you have finished these courses, there are some more options to explore.
What's Next?
After you complete an Adult Basic Education course, you're ready to pursue other types of education. Our schools in Fort Lauderdale offer access to programs like GED high school equivalency courses and technical education courses that can prepare you for jobs in multiple fields. An Adult Basic Education paves the way for you to learn more in courses like these.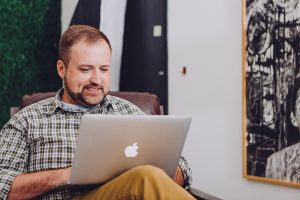 These educational opportunities can help you secure a better job and a higher paycheck. And it all starts with the completion of Adult Basic Education classes.
If you want to learn more about Broward adult education options, visit our website. We'll help you find programs that can help you meet your goals and get you to where you want to go.