Ace the GED With Prep Classes From Broward Community Schools
When you're looking to get started on a new path, a GED can be a game-changer. It gives you an immediate edge, and opens more opportunities for continuing your education in the future. We're dedicated to giving everyone who wants something better for themselves and their families a fair chance, so we offer a wide range of GED Prep classes to ensure that you pass with confidence. Today, Broward County Community School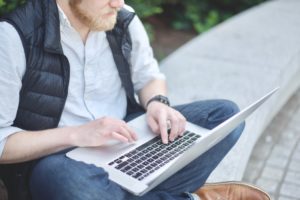 s want to show you how easy it can be.
Individualized Instruction, Modern Technology
A GED is key for helping you find employment in Florida, and our schools in Fort Lauderdale and beyond work with you on your schedule to make sure that you can learn the skills needed to pass this test. We also utilize computers and specialized software that will help you understand the test better. It also is a great way for you to explore college and future career planning, and we'll help you navigate those tricky waters.
The Flexibility You Need to Succeed
The GED Broward County programs we offer are custom-featured to you. We fit our program to your individual needs, providing you with an open-entry/open-exit program. You can enter the program at any time and progress at your own pace. If you're interested in getting your adult high school diploma, make sure to fill out an application to get the ball rolling! We offer a wide variety of class study locations and class times to make sure that you can work through this prep course on your own time. Monday through Friday, or Monday through Thursday, with a wide range of times for classes.
Start Your Career Today!
We're ready to help you succeed! With over 60 locations to test in and around our campuses, it's never been easier to find a course that can fit into your busy schedule. When you inevitably succeed, Broward Community Schools has dozens of new career paths for you to explore with our Broward adult education classes! Check them out today to figure out where the next step is.