Are you ready to move forward in your education toward a rewarding career? If your next step is to take the General Educational Development (GED®) exam, get prepared at Broward Community Schools with our GED Prep program.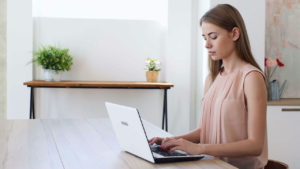 This program will instill confidence surrounding the subjects of the exam, as well as provide you with beneficial knowledge for your current employment. Discover the subjects that you will learn from a Broward educator and how you can enroll today.
GED Prep Program Subjects
In our GED Prep Program, you will receive individualized instruction on reading/language arts, mathematics, science, and social studies. Your comprehension of these areas will be tested on the GED exam so it's important to learn at your own pace.
Reading/Language Arts: This portion of the exam will test students on reading and writing concepts, such as grammar. It will also dive into reading comprehension, which examines how well a student is able to understand the meaning of a piece of literature and draw conclusions.
Mathematics: This topic will test on basic math, geometry, algebra, and graphs. The formulas will be provided on the test.
Science: Reading charts and graphs that display scientific information is a key part of the science portion of the exam, as is reading for meaning in science and understanding the purpose behind different science experiments.
Social Studies: The social studies portion of the GED tests to see how well a student is able to analyze historical events and interpret information by using reasoning.
GED Prep Program Details
Thanks to our open-entry/open-exit program policy, you have the flexibility to enter the program at any given time. The length in which you choose to prepare is completely dependent on your needs. Working at your own pace without rushing is key to grasping the information and building confidence within yourself on the day of the exam.
The GED Broward County program costs $30 per semester with a $20 activity fee that is only charged once per person, per campus, per school year. A $15 testing fee is for ABE/GED® TABE Post testing. For your convenience, in-person classes are offered at 60 locations in the Broward County area at daytime and nighttime hours.
Enroll Today
If you're ready to kickstart your education with adult education classes, apply on our website today. We look forward to welcoming you to Broward Community Schools!