Congratulations! You just got a new puppy that will provide you many years of joy and excitement. Once you've made your home a safe environment by puppy-proofing top to bottom, it's time to sign up for obedience classes. The obedience classes for dogs at Broward Community Schools will provide you with the skills to raise a well-mannered dog. If you have an older dog that could benefit from additional training, we invite you to join us for one of our advanced classes as well!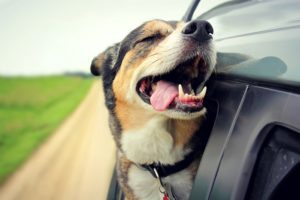 Our Courses
Most dogs and owners can benefit from obedience classes in a number of ways. Our courses teach essential commands that will make your life easier. You and your canine will work with one of our certified trainers on leash walking, positive reinforcement, curbing attention-seeking behaviors, and more. We will teach young attendees the basics of being a "good boy" and in advanced classes, we will help improve the behaviors of your older pup, as well as have some fun with unique tricks and treats. Dogs will also have the opportunity to learn social etiquette with their other classmates.
To prepare you for the journey of dog obedience, we will have you come to the first course without your dog. We will go over the curriculum and save plenty of room for discussion at the end. It is crucial that your dog is fully immunized before your arrival in the next class. Please don't hesitate to give our Fort Lauderdale community course instructors a call with any questions you may have about this course and its requirements.
About Broward Community Schools
If you've been searching for schools in Fort Lauderdale that offer a wide variety of online classes or GED preparation, Broward Community Schools is the one for you. From accounting to hospitality and beyond, we have what you need to get on a career path you love. To accommodate our student's busy schedules, we offer classes morning, noon, and night. We also provide accessibility to our students that will attend onsite with 17 community schools and more than 20 off-site locations. If you or someone you may know is interested in becoming a citizen, talk to one of our advisors about our citizenship programs!
We look forward to working with you and your dog at our schools. Give us a call today for additional details!